Entrees | Videos & Recipes
Sweet & Spicy Salmon


Calories per serving: 234 Calories | Serves 4

Ingredients:


1 side of salmon filet (cut into 4 equal sized pieces)
2 tbsp. brown sugar
1 tsp. salt
1 tbsp. black pepper
1 tsp. cayenne pepper
3 tbsp. olive oil


Directions:


Mix sugar and spices
Gently rub the mixture into the fish on all sides.
Heat olive oil over medium heat in an oven-proof frying pan large enough to hold 4 pieces of fish.
Cook the fish for 3 minutes, turn it over and place pan in oven to cook for 10 minutes.


Serve and Enjoy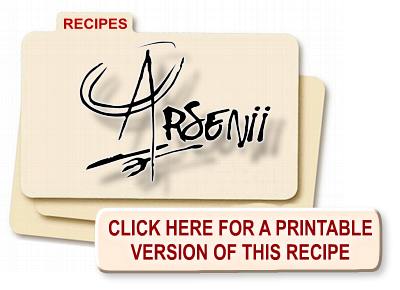 Video also found at:
http://wn.com/Sweet_and_Spicy_Salmon
video also found at:
http://videos.foodandrecipes.in/video/f0t5Vf997KM/Sweet-and-Spicy-Salmon.html
On The MenU
Appetizers
•
Portobello Panini
•
Cheddar/Beer Spread
•
Hot Lemony Shrimp
Salads
•
Warm Romaine Lettuce
Side Dishes
•
Crumb Broccoli
•
Grilled Veggies
•
Quick Collard Greens
Entrees
•
Battered Shrimp
•
Garlic & Ginger Tri Tip
•
Flank Steak in Balsamic Cabernet Sauce
•
Sweet and Spicy Salmon
•
Turkey Tetrazzini
Desserts
•
Chambord Strawberries
•
Grilled Fruit
•
Banana Split
Extras
•
Mango and Orange Smoothie