Entrees | Videos & Recipes
Turkey Tetrazzini


Calories 714 Serves 4

Ingredients:


1 pint whipping cream
1/2 cup parmesan cheese (grated)
12 oz diced cooked turkey breast
2 tbsp. olive oil
6 oz sliced mushrooms
1 small yellow onion
2 cloves chopped garlic
1/2 cup sherry or white wine


Directions:


Heat cream slowly in large pot until hot, do not boil!
Stir in parmesan cheese and heat until melted and cream thickens.
Add turkey and keep hot.
Sauté mushrooms, onion and garlic in olive oil until slightly browned. Add wine.
Add mixture to cream mixture.
Salt and pepper to taste
Top with almonds and parsley.
Great with pasta


Serve and Enjoy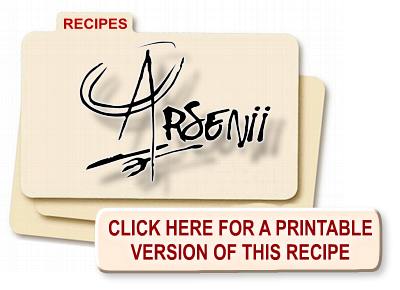 On The MenU
Appetizers
•
Portobello Panini
•
Cheddar/Beer Spread
•
Hot Lemony Shrimp
Salads
•
Warm Romaine Lettuce
Side Dishes
•
Crumb Broccoli
•
Grilled Veggies
•
Quick Collard Greens
Entrees
•
Battered Shrimp
•
Garlic & Ginger Tri Tip
•
Flank Steak in Balsamic Cabernet Sauce
•
Sweet and Spicy Salmon
•
Turkey Tetrazzini
Desserts
•
Chambord Strawberries
•
Grilled Fruit
•
Banana Split
Extras
•
Mango and Orange Smoothie